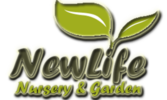 Pink Drift® Groundcover Rose
Rosa 'Meijocos' PP#18874 CPBRAF
Pink Drift® is low-growing with distinctive mounded flowers. Deep pink flowers with a soft faded center bloom in abundance throughout the season. This disease-resistant plant is easy to care for and easy to combine with other perennials.
Drift® Roses are a cross between full-size groundcover roses and miniatures. From the groundcover roses they kept toughness, disease resistance and winter hardiness. From the miniatures, they inherited a well-managed size and repeat-blooming nature.  The low, spreading habit of Drift® is perfect for small gardens and combination planters. They brighten borders, fill empty spaces, and spread delicately around established plants.
Drift® Roses are low maintenance and will reward you with endless color all season long.  They require no special care, but for best performance, we reccomend cutting them back every year in early spring after the last threat of frost has passed. 
Mature Height : 1-2 Feet
Mature Width : 2-3 Feet
Exposure : Full sun to partial shade
Hardiness Zones : 4-11